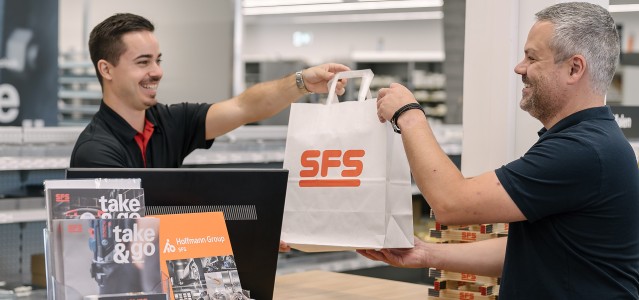 Industry and trade fast, simple and reliable
SFS is a nationwide supplier of screws, fittings, construction assortments, special parts and chemical-technical products in Switzerland as well as an international supplier of quality tools.
We give our customers professional advice, both online and throughout Switzerland from our local sales branches. Our many field service engineers are always pleased to offer their expert recommendations and propose solutions. Our products and services are up to date and meet the latest demands of the market. We are particularly focused on the development of innovative logistics solutions. These enable you to reduce your operating costs as well as optimise and increase the availability of your range of products and services.
SFS presence in Switzerland
You might also be interested in